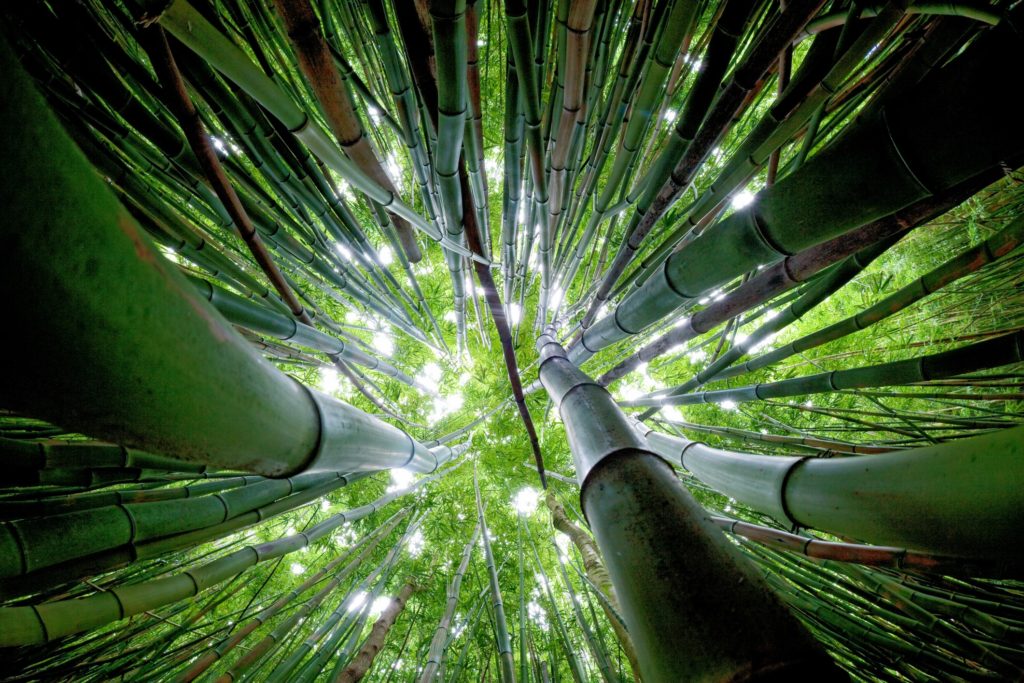 A bamboo water feature and fountain is a great way to add a unique charm of tranquillity and elegance into living and work spaces. If you are anxious for a water feature and fountain with a rich Asian accent, bamboo is the best material to go for. Whether installed indoors or outdoors, a bamboo water feature and fountain brings the natural feel of the ancient Japanese garden that will easily set your space apart.
The distinctive beauty of bamboo and the calming sounds of water in water features and fountains have a transitional appeal that sits perfectly into any space. Bamboo water features and fountains can be added onto both indoor and outdoor spaces without losing their charm. Besides the striking appearance of bamboo, it also has numerous functional benefits that will enhance greater efficiency on your water feature and fountain.
Bamboo is one of the common water feature and fountain materials that you should consider when planning to install one in your home or business. Below are some of the main benefits of bamboo that give it an upper hand in the build and installation and, refurbishment of water features and fountains;
Eco-friendly and durable
Unlike other materials like metals, which could impact environmental degradation, bamboo is all natural. In fact, bamboo can effectively maintain its strength for many years in harsh environments. The material can survive in both hot and freezing temperatures without cracking or decaying. Since bamboo is hollow, you can even use them as pipes for channelling water through the water feature and fountain.
In some cultures, bamboo is highly regarded as a symbol of perseverance, which only explains its outstanding strength and longevity.
Beauty
Bamboo has an elegant appearance that effortlessly enhances the overall appeal of every water feature and fountain it is used. Bamboo can be easily cut and carved into numerous styles and designs to portray the desired feel on every space. In fact, you can even use smaller pieces of bamboo on parts of your water feature and fountain as accents to inspire a charm of the traditional garden.
Asian cultures consider bamboo a unique sign of friendship and, this can testify to its striking beauty. Most people who have used bamboo have attested to the fact that it can easily create a focal attraction in every space.
Customizability
There are many ways you can transform bamboo when installing or refurbishing your water feature and fountain. Apart from just decorations, bamboo can be customized for various applications on water features and fountains. Despite the size or style of your water feature and fountain, bamboo can be easily adjusted for the perfect match. Owing to its beauty and durability, bamboo accents always add greater value to water features and fountains.
Bamboo can be customized for indoor water features, outdoor water features, garden water features and water fountains. With bamboo, you can even opt for a small table top water fountain. Compared to metallic materials and artificial stones, bamboo is quite versatile, offering you a wide range of options on how to enhance the ambience and functionality of your water feature and fountain.
Choosing Bamboo Water Features and Fountains Singapore
Considering the variety in styles, sizes and designs of bamboo water features and fountains in the market, finding a suitable match for your home or business can be challenging. Now that you have opted for a bamboo water feature and fountain, it is very important that you are keen while doing the selection so as to find an ideal fit for your spaces, ambience and budget.
In order to choose the best bamboo water feature and fountain, one of the most important factors to consider the available space. This will help you in selecting a suitable size that will easily sit onto your indoor or outdoor space. Besides, you should also go for one crafted in a style that complements the theme or feel of your home and business.
It is also advisable to do the selection based on prices so as to get a bamboo water feature or fountain that suits your budget. However, you can also simply avoid all the hassles by engaging a water feature professional. Water Feature Singapore is the right place to always visit for water feature products and services Singapore.