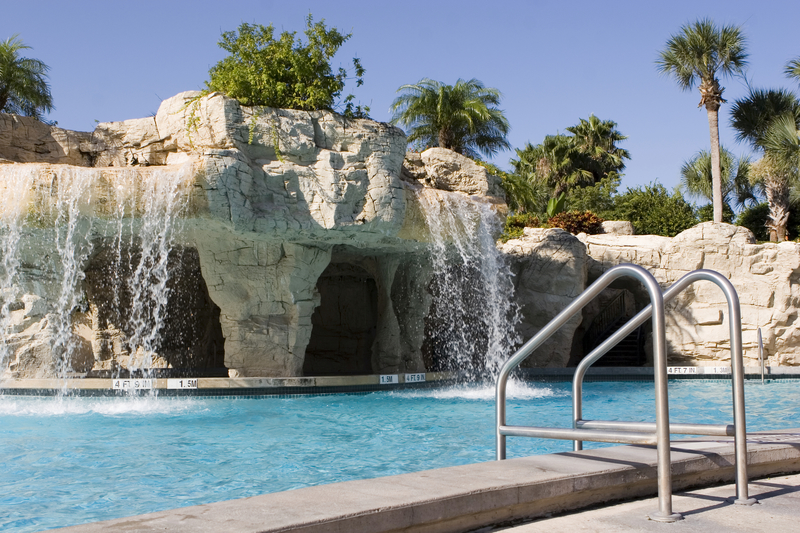 A custom waterfall is a great addition for improving the overall appeal of your living and work spaces. When planning to refurnish your compound's backyard, front yard or just making simple improvements on the landscape, a custom waterfall is one of the best visual features that you should consider setting up.
With a custom waterfall from Water Feature Singapore, you have a wide range of options on how to improve the environment in your home and business. We provide various styles and sizes of custom waterfalls for every space and budget.
Benefits of Custom Waterfall
Water contains negative ions which are continuously released into the air whenever it moves through a water fall. These ions clean the air and promote a sense of inner peace and tranquility that all residents and guests will love. In fact, there are people who would want to visit your home just to enjoy the tranquility of the waterfall, which in business could translate into an increase in customer traffic.
The soothing sounds of water are an exceptional stress reliever, offering a natural sense of relaxation that calms the body and mind. The serenity that is created by the processes described above will effortlessly instill a much healthier and peaceful environment around your living and work space.
Custom waterfalls also help with reducing noise. Maybe your conference room is near the reception area or maybe made up of half walls, or cubicles instead of walls and offices. The sound of falling water provides white noise in the background that will mask some of the irritating noise around you, enabling you go on with your activities without distractions.
A custom water fall enhances the beauty and elegance to your home or office. They can serve as a living art piece, elevating the feel of your decor. A custom waterfall can be tailored to your personal lifestyle and the theme of the decor. Customized waterfalls can be added to just any décor or space including indoors and outdoors.
Custom waterfalls are also a unique business tool for logo branding. We all know that the more a client gets more exposure to your logo or brand, the more prominent it will be in their minds for recall. Every legitimate opportunity a business has to put their logo in front of the customer, the better and, Water Feature Singapore can provide the right custom waterfall to enable you achieve that in great style and, more cost-effectively.
The Best Custom Waterfall Singapore
In case you are seeking to acquire a custom waterfall for your home or business, Water Feature Singapore is the expert to always contract. We offer the best custom waterfalls, designed and built according to the demands of every customer. Even on a limited budget, we can still provide a unique custom waterfall to set your space apart.
Water Feature Singapore offers professional and cost effective solutions to producing stunning custom waterfalls for every space at you convenience. Our clients work closely and effectively to make sure that all your expectations are ultimately met.
We are always keen on customer requirements and, have trained consultants to properly listen to all your specifications and, offer opinions beforehand. This is always important in enabling you shape your ideas for the best custom waterfall. In fact, we will also provide various custom waterfall ideas for inspiration in determining your dream waterfall.
Quality is a responsibility we take seriously at Water Feature Singapore and, we want all our clients to always experience the difference. We are keen on designing and fabricating the finest custom waterfalls that serve unique aesthetic and functional benefits.
With us, you can even opt to include an advanced ozone water purification system on your custom waterfall for clean water and a healthy chemical-free environment. Our company will supply and, also install all components that you need on the waterfall.
We provide highly efficient waterfalls that are low on maintenance and energy consumption. We want our clients to spend years of trouble free enjoyment instead of worrying about how to maintain it over time. Besides, we will also enhance the waterfall with exquisite and luxurious elements for an unrivalled focal attraction.
Contact Water Feature Singapore for the best custom waterfall Singapore.