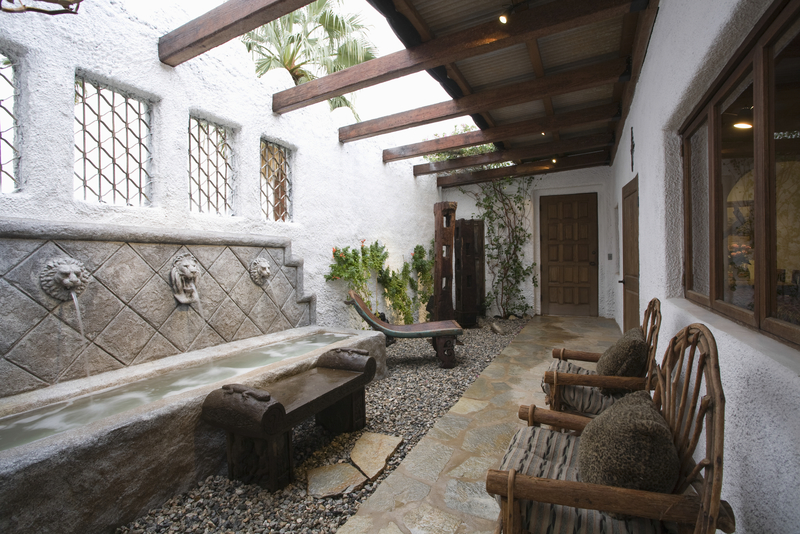 Besides just increasing the property value, there are numerous benefits that you can also obtain from putting up water feature products in your living and work environment. Water feature products have significant health and environmental impacts that will truly improve the appeal of your spaces while also offering the ideal rejuvenation.
There are various kinds of water feature products that you can erect on your residential and commercial property. However, the choice of water feature products is important in making sure that you get the most out of the facilities. And, that is why you should always get the help of a water feature professional when planning to put up the facility on your property.
Water Feature Singapore is the right partner to engage when seeking water feature products in Singapore. We specialize in a wide range of water feature products for both residential and commercial property. With us, you are always guaranteed beautiful, low maintenance and unique water feature products, tailored to your personal needs, spaces and budget.
Our Water Feature Products
Water fountains play an important role in creating a strong sense of the natural environment, which makes living and work spaces more attractive, soothing and luxurious. Whether you need an indoor or outdoor custom water fountain, we are the experts that can truly bring your ideas to life. We provide custom water fountains for homes, offices and business property.
At Water Feature Singapore, we have many years' experience in landscaping and interior design. This has enabled us to perfectly understand the varying needs of home owners and property developers when it comes to the selection of water features. Thus, our company provides diverse kinds of custom water feature including;
As the name suggests, our custom indoor water feature is specifically for interior living and work spaces. We can put up the facility inside your home, office or business establishment. Since the facility is tailor made, there is no doubt you will easily get the right fit to elevate your interior spaces.
Our company also offers custom outdoor water feature, ideal for enhancing the beauty of the spaces outside your home, office or business. Apart from just offering aesthetic benefits, a custom outdoor water feature also helps with promoting tranquillity, offering you and your guests a cool and quiet place to wind down.
Regardless of the size of your property, we have the expertise to craft a custom garden water feature that perfectly suits the available space in the backyard. While putting up the facility, we will also incorporate all the unique elements that you need on the garden water feature to vividly bring out the desired feel across the property.
When looking for an ideal way to ensure natural humidification and transform the mood of your decor, a custom water fall is one of the best options to go for. Without going through a lot of hassles, simply talk to us. Our company can provide the best custom water fall, tailored to your specific expectations and budget.
A custom water wall is also another stunning feature that we can put up in your home or office to improve its beauty and create a soothing mood across the spaces. Depending on your reasons for obtaining a custom water fall, we will help you choose the right facility that perfectly complements those needs, while also setting the appeal of your spaces apart.
There are numerous benefits of wood and timber decking, which make them one of the most recommended for balconies, pools, patios and other similar features. At Water Feature Singapore, we are the experts in wood and timber decking that you can always trust to deliver outstanding workmanship at your convenience. We can provide all the decking materials and, also put them on the desired areas in your home or business.
Get the Best Water Feature Products Singapore
At Water Feature Singapore, we understand the hassles that most people usually go through when seeking water feature products in Singapore. And, we have now put in place the best measures to ensure that both home owners and businesses are able to get the best water feature solutions at just the touch of a button.
Whether you need water feature products for your home, office or commercial property, we have the ultimate solutions for the perfect fit. Since all our water feature products are custom made, you can always be sure of a unique facility that truly fits the available space, your lifestyle as well as budget.
Main Reasons to always acquire water feature products from our company
High quality products
All our water feature products are crafted using top notch quality materials, proven for longevity, low maintenance and efficiency. Besides, we also emphasize on using unique and eco-friendly materials that depict the perfect feel of the natural environment as well as the theme of every space. However, we will always leave it to you to choose the desired products for tailor made solutions.
Professional workmanship
Our company has experts in landscaping and interior decor to effectively guide you in choosing suitable water feature products for your spaces, needs and budget. For informed decision making, we will clearly discuss with you the requirements and implications of all our water feature products beforehand. This will also ensure you get the right water feature products without a lot of strain.
Fairly priced water feature products
With us, you are also guaranteed the best rates to suit your budget. Although the rates vary from one product to another, we always strive to provide the best water feature products at highly competitive rates, customized to every budget. In fact, our consultants will also offer advice on other cost-saving measures for water feature products.
Order Water Feature Products Singapore Now!
Now that you know the diverse kinds of quality water feature products that we provide, simply get in touch with us to obtain a free quotation for one in your home, office or business.