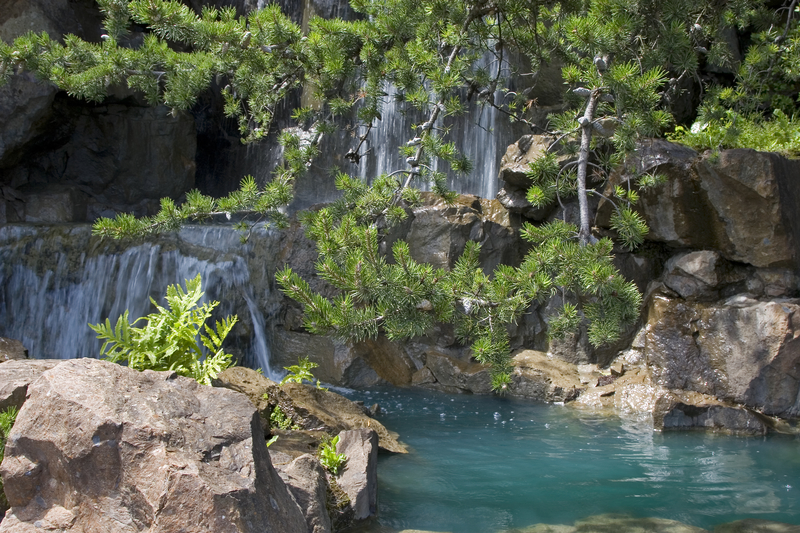 Garden water features are among the most iconic trends in landscaping, creating an overwhelming show of beauty on both residential and commercial property. By adding a custom garden water feature in your home or business property, you will be able to effortlessly transform it into a peaceful and luxurious paradise with numerous environmental and health returns.
Benefits of Custom Garden Water Feature
Compared to standard and conventional garden water features with many restrictions, a fully customized garden water feature can be crafted in any design, size or style. This enables you to create a unique landscape and environment that truly depicts your personal needs, lifestyle and budget. A custom garden water feature offers an incredible visual appeal that significantly enhances the overall appearance of the entire property.
Whether you live in an old or new property, installing a garden water feature can provide an incredible transformation that will instantly attract the eyes. For businesses, you can even opt for a garden water feature with customized accents to specifically attract your clientele or express your brand. This could go a long way in giving your business a stronger competitive edge, translating into increased profits.
A custom garden water feature can incorporate diverse elements and materials but, water, natural stones and vegetation are key components found in all. The running water in garden water features is an important resource that will help with creating a more relaxing feel across the property. The sounds of moving water are quite soothing and, known to work great magic in stress relief and other health conditions.
The careful placement of natural stones, vegetation, earth and regulation of water on custom garden water features also helps with environmental conservation, preventing issues like, erosion. Besides, the running water on garden water features is also a great humidifier, ensuring clean air across the property. Water features usually attract butterflies, birds, squirrels and other wildlife that will also add a sense of life and beauty across your property.
In case you are planning for re-sale, installing a custom garden water feature onto your property can easily push its value a notch higher for the best returns on investment. In fact, the garden water feature is just enough to convince buyers that your home or commercial property is one of a kind, resulting into a higher price.
With a custom garden water feature, you will also have the best environment for planting flowers and other vegetation. The fresh water on the facility can also be used for watering the other plants on the property, enabling you to maintain the most fulfilling natural eco system. On the other hand, the running water will also assist in eliminating noise from the neighbours, thus, keeping the property peaceful and cool throughout.
The Best Custom Garden Water Feature Singapore
Even with the best ideas, finding the right garden water feature that complements your specific needs and budget can still be quite challenging. But, you can now easily avoid all the hassles by letting Water Feature Singapore handle your project. We offer fully customized garden water features for both homes and businesses in Singapore.
Whenever you engage us in your custom garden water feature project, you always have landscaping experts and engineers by your side to effectively bring all your ideas to life. Our goal is to create a unique custom garden water feature that will truly elevate the aesthetics and value of your property while also ensuring significant improvements in air quality.
At Water Feature Singapore, we have professionals in landscaping to properly guide you in formulating an ideal plan for your dream custom garden water feature. Depending on your expectations, we can also provide inspirations from previous projects so you are able to easily decide on the most suitable custom garden water feature for your property and budget.
There are various types, styles and designs of custom garden water features that we can provide including, koi ponds, fountains among others. Besides, we also use different quality materials, which our consultants will also help you in choosing. Despite your budget or the available space on your property, we have the expertise to craft the perfect fit.
To easily get the best custom garden water feature Singapore that truly suits your property and budget, get in touch with us today.