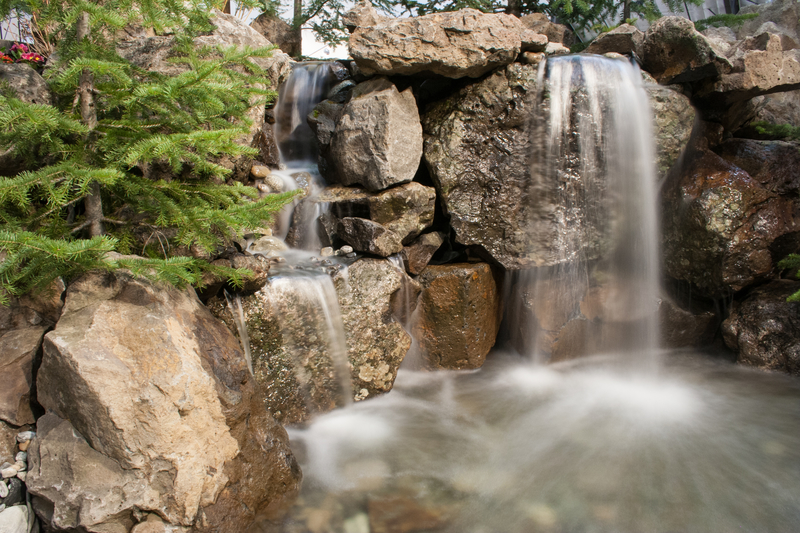 Apart from just giving your landscape a unique twist of style, water features can also add greater value to the entire property. By having one in your home, you will be able to create a more tranquil and luxurious environment that both your family and guests will truly love. Water features provide greater environmental and health benefits that will improve the overall appeal of your property and wellbeing.
At Water Feature Singapore, we are committed to delivering professional water feature services that will enable you to fully experience the above benefits. Our company specializes in all inclusive water feature services tailored to the specific needs of every client. Our experts have many years' experience on the job to always provide the best quality workmanship in every water feature project.
We offer water feature services to home owners, commercial property developers and businesses like, hotels and resorts across Singapore. We understand there are various services required to set up a water feature and keep it running efficiently.
Our Water Feature Services Portfolio
Our company has a dedicated team of professional landscaping designers to help you realize your dreams of a water feature with so much ease. We offer water feature design services for water fountains, water walls and waterfalls. Besides, our artisans can also design custom indoor, outdoor and garden water features.
We combine our unique skills with creativity and innovative technologies to deliver highly efficient and precise water feature blueprints. After listening to all your ideas, our designers will offer suggestions for informed decision making. Even if you may not be sure of the right water feature design, we can still provide a list of ideas to choose from.
Water Feature Singapore also specializes in custom building and installation of water features. Despite the size, style or type of water feature design that you have in mind, our engineers will deliver the best building and installation services for your specific needs. Even if the design of your desired water feature is not created by our own artisans, we can still build and install it to at your convenience.
In case your water feature is experiencing problems of malfunctions, our company also offers reliable water feature repair services that you can hire on-the-go to restore it to the perfect condition. Besides, we also provide water feature refurbishment services, ideal for ensuring energy efficiency and improved performance of the one that you have.
In every project, we are always keen to deliver outstanding services for the ultimate results. We repair and refurbish custom indoor, outdoor and garden water features, water fountains, water walls and waterfalls. Our company repairs and refurbishes all components and parts of water features.
At Water Feature Singapore, we also specialize in professional water feature maintenance services. Depending on the type of water features that you have, environment where it is constructed and your needs, we can schedule maintenance within the recommended intervals to keep the facility in proper working condition.
However, we can still visit your home or business premises on short notice to conduct maintenance on the facility at your convenience. Our engineers will conduct maintenance for all the structural, electrical and other components of your water feature. We maintain custom water features, waterfalls, water walls and fountains.
Waterproofing is one of the most important procedures that must be performed to ensure that your water feature does not loose water in the course of operation. Without proper waterproofing, there are higher chances you may experience inflated water bills. And, our company has the expertise and technologies to provide the best waterproofing solutions for all kinds of water features.
We can either perform waterproofing during the building and installation of your water feature or whenever it experiences issues of water loss. Our engineers provide waterproofing services for custom indoor water features, outdoor water features and garden water features. Through our waterproofing services, you will be able to significantly cut down the costs of water bills and, also keep the facility running smoothly over time.
Lighting is always an incredible accessory to water features, which helps with illuminating the facility and, creating an exquisite attraction across the landscape. At Water Feature Singapore, we offer custom water feature lighting solutions that include installation of lights, revamping lighting fixtures and replacement of damaged components.
Despite the types of lights or approach that you need to pursue in lighting up your water feature, water fountain, waterfall or water wall, our company can always provide the best solutions to meet your specific expectations. We will provide high quality lights and accessories that you require and, also set them up on the facility at your own convenience.
Hire the Best Water Feature Services Singapore
Water features are among some of the most valuable investments that you can have in your home and business. As a result, hiring just anyone to work on it could be very costly and, even end up ruining the entire facility. Water Feature Singapore are the professionals that you should engage when seeking water feature services Singapore. With us, you are always guaranteed the best water feature solutions tailored to your expectations, lifestyle and budget.
By choosing Water Feature Singapore for water feature services, you can always rest assured of the following;
High quality workmanship in every project
Tailor made water feature design and lighting
Highly reliable water feature services delivered at your own convenience
Affordable rates
Free water feature services quotation
At Water Feature Singapore, we also have a team of professional landscaping and water feature consultants to listen to all your water feature needs and, offer advice on suitable approaches before the commencement of the project. We are the right partner that can effectively guide you in formulating and implementing the best ideas for your dream water feature.
Get in touch with us today for the most professional, reliable and affordable water feature services and products Singapore.