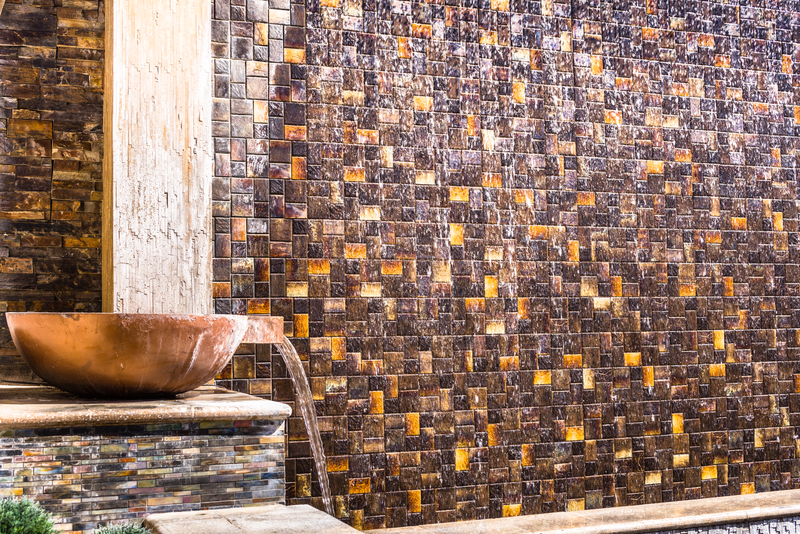 A custom water wall is one of the most elegant features that you should consider adding into your home. It is a unique accessory for all home owners and businesses looking to decorate and enhance the value of their living and work spaces. Whether you set up a water wall in your home or commercial property, you are guaranteed a more luxurious and relaxed environment that all would love to experience in their surroundings.
Having a custom water wall in your business could be an incredible move towards attracting more customers. At Water Feature Singapore, we can provide the best custom water wall tailored to the style of your home, budget that you have as well as business goals.
Benefits of Custom Water Wall
There are many reasons why most property developers and landscaping experts today recommend custom water walls for both residential and commercial property. Despite the particular section of your home or business where a custom water wall is built, the facility has a distinctive appeal that will easily impact a strong sense of elegance and style across the property, making your environment more inviting.
Constructing a custom water wall requires special products and exquisite materials that do not usually come cheap. When combined with the luxurious feel that the facility creates across the environment, having one in your home or business could also significantly improve the overall value of the property. If you are planning for re-sale, the sight of a custom water wall alone in your home is enough to convince potential buyers to pay more.
The sound of flowing water relaxes the mind and helps you clear head. The slow, whooshing renditions have significant psychological impacts, which help with calming the soul. These sounds are also said to be the best for meditation, enabling you to experience the perfect relaxation right inside your home. Besides, a custom water wall also inspires peace and tranquility, thus making your living and work spaces more comfortable.
The moving inside a water wall has the ability to clean the air across the areas they are installed. This infuses negative ions in the home, creating a more conducive environment. The air will always be well humidified preventing dry skin and other health issues as well. A custom water wall is literally a good humidifier that will also keep your indoor plants healthy.
In case you operate a business like, hotel or resort, adding a custom water wall can also provide a unique promotional edge. Custom water walls can be designed and built with specific features that complement your brand and products. Besides, the custom water wall can also be set up with components or elements that target a particular clientele. This will not only attract new customers but, also help with retaining the existing clients.
Get the Best Custom Water Wall Singapore
In case you are planning to build a custom water wall in your home or commercial space, Water Feature Singapore is the ideal partner to always engage. We offer the best custom water walls, tailored to the specific needs and budget of every customer.
With us, you will always have the freedom of choosing each and every aspect, component as well dimensions for your dream custom water wall. We understand the varying client needs when it comes to custom water walls, making sure you end up with a unique attraction.
At Water Feature Singapore, we have professionals to guide you in creating an ideal blueprint, construction and installation for the water wall that you desire. Besides, we will also share various custom water wall ideas to help you make the right decisions for the project.
Whenever you contract us for a custom water wall, our professionals will first listen to every detail of the ideas that you have in mind. After that we will also provide expert opinions on suitable approaches for your dream water wall.
Water Feature Singapore always uses high quality materials and outstanding technologies to make sure that every project meets the highest quality standards. Despite your budget, we will also prepare a free quotation so you know exactly what to expect in every project.
For highly luxurious, efficient and affordable custom water wall Singapore, do not hesitate to get in touch with us.