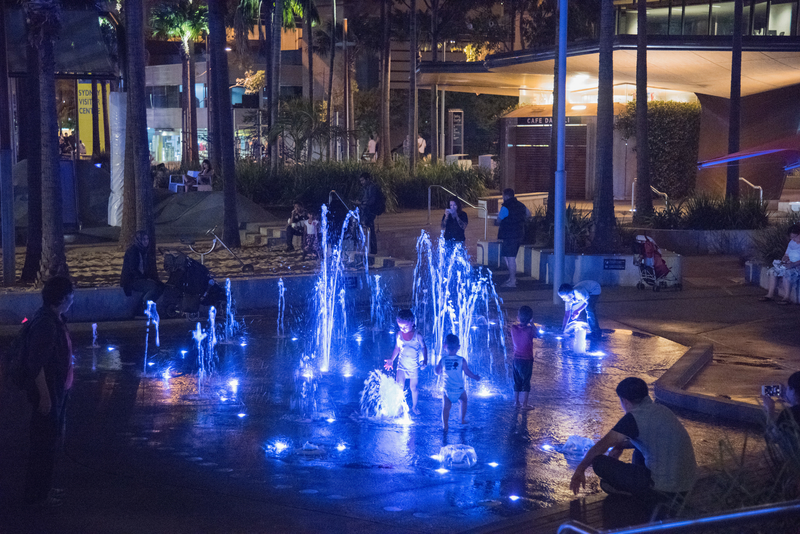 Lighting is one of the best ways you can easily turn your water feature into a more elegant and calming retreat. Exquisite water feature lighting adds great style and fun to a landscape, creating a unique magical attraction. Lights will also help with improving visibility around the water feature at night, offering you a quiet and tranquil spot to rejuvenate even after dark.
Without proper lighting in and around your water feature, it is easy for wild animals to find their way into the compound. This could not only endanger the aquatic plants and fish on the pond but, also your pets and kids. On the contrary, a well-lit water feature will brighten up the compound and scare away wild animals, hence, making your home safer too.
To get the best lighting solutions for you water feature, it is always advisable to engage a professional. Water Feature Singapore are the experts in water feature lighting that can help you enhance a relaxing mood on the one that you have. In all our projects, we emphasize on custom lighting solutions tailored to the specific needs and budget of every client.
How We Conduct Water Feature Lighting
Compared to lighting up interior spaces, water feature lighting requires expertise. In fact, it is not one of those DIY landscaping tasks that you can simply wake up and perform on your own or even with the help of family members. And, that is why you should always talk to us for water feature lighting services.
There are several principles of water feature lighting that must be followed to bring out the desired touch of beauty and illumination on the facilities. At Water Feature Singapore, we go to greater lengths, always putting into consideration all the important aspects in every water feature lighting project to ensure you get the most satisfying results.
Our first step in water feature lighting is conducting a proper on-site inspection to determine the unique requirements for the project. While doing this, we will also take into account, your expectations. Based on the findings of the inspection, our engineers will share with you expert opinions for informed decision making.
We will help you choose the most suitable lights, lighting fixtures, materials and accessories that complement your specific needs, style and budget. Since our company also deals in a wide range of water feature products, you will easily get all the requirements for lighting up your water feature under one roof for convenience.
Although there are certain standard principles for water feature lighting, we always strive to give our clients the freedom of choosing the way they want their facilities to be lit. Through our expertise and experience, we can even perform custom water feature lighting that specifically matches the design and overall theme of the home.
When conducting water feature lighting, we are always very keen on choosing the most suitable lighting approaches, materials and fixtures for every section of the facility. Our goal is to create a unique and luxurious ambience that will not in any way interfere with the health of the plants, fish and other components of the water feature.
Our water feature lighting services cater for underwater, above water and surface lighting. Regardless of the size or style of the water feature, we will find and install the best lighting fixtures and accessories to meet all your expectations. Whether you simply need to decorate your landscape or enhance the functionality of your water features with lights, we have the best solutions.
We use different types of lights and lighting fixtures for lighting up water features. However, the choice of lights and fixtures for your water feature will mainly depend on your expectations and budget. We usually recommend LED lighting, which is long lasting, cost-effective, eco-friendly and energy saving.
LED lighting is also available in a wide range of options including, sizes, colours and styles, making them very flexible in water feature lighting. While choosing water feature lighting options, we also consider low maintenance materials and fixtures so you are not subjected to higher operational costs.
At Water Feature Singapore, we remain committed to delivering tailor made water feature lighting solutions for custom indoor water features, custom outdoor water features and garden water features. Get in touch with us for the best water feature lighting Singapore.